Boating BC recently re-released their epic list of the top 150 boating destinations in BC, and it's got us at HUB Marine planning our spring and summer boating adventures on the 100,000+ lakes and rivers that British Columbia has to offer. Here are a few of our personal favourite boating destinations for you to contemplate while you get your boat (or business!) ready for the 2023 boating season.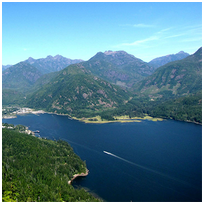 Tahsis Inlet – Known for some of the best ecotourism and bountiful fishing in BC. It's located halfway up the west coast of Vancouver Island, boasting rugged views and rich diversity in marine life. Once you arrive, there's no shortage of things to do – Thasis Inlet is home to surfers, kiteboarders, windsurfers, scuba diving, and kayaking – all providing insurance that you will not be disappointed. This destination topped the voting for 2019's Boating BC list, and it's easy to see why.
Haida Gwaii – Haida Gwaii features an amazing 8 times on the list (Cumshewa Inlet, Naden Harbour, Masset Sound, Masset Inlet, Gwaii Haanas National Park, Rennell Sound, and Skidegate Inlet), so it wouldn't be right for us not to mention the 250 km long chain, with some of the largest and oldest spruce trees on earth; 20 kinds of whale, dolphin, and porpoise; and animal subspecies that exist nowhere else. SGang Gwaay in Gwaii Haanas National Park is a UNESCO World Heritage Site and contains the oldest original standing totem poles in the world. With this much to see, you better believe it's worth the 160 nautical mile trip from Vancouver.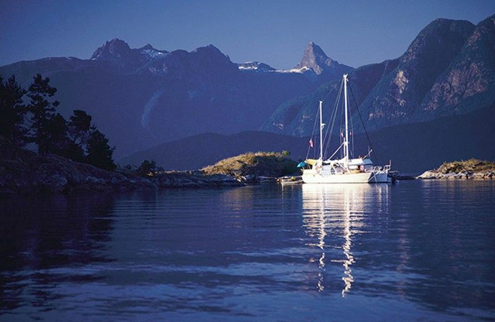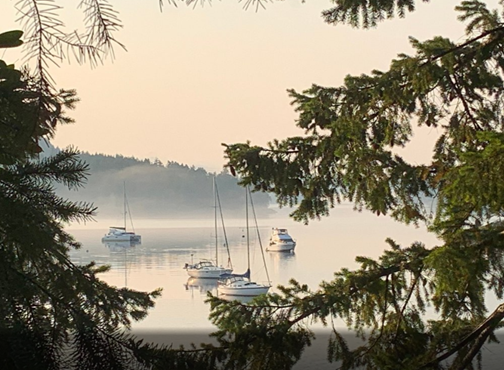 Montague Harbour Marine Provincial Park, Galiano Island – Montague Harbour Marine Park starts below sea level and climbs over 180 meters to its peak, creating a stunning dramatic backdrop for you to drop anchor and enjoy. You can moor at any of the 35 buoys in the harbour or step off on the dock to explore the park on Galiano Island, including the historical Gray Peninsula with its evidence of First Nations culture dating back over 3,000 years. With plenty of hiking, fishing, and 130 species of native birds, Galiano Island and its white shell beach are not to be missed!
Rainbow Falls, Harrison Lake – Prefer something inland? Then you might want to cruise on majestic Harrison Lake, the biggest lake in Southwestern BC at 60km, to Rainbow Falls. Travel around Echo Island and into the Cascade peninsula on your way to a breathtaking waterfall, which terrain models suggest stand more than 150 meters tall. The falls are only accessible by boat from Harrison Lake, making this a truly exclusive destination for boaters. On arrival at the dock below the waterfall, there is a short 5-minute walk in to the base of Rainbow Falls. On your return journey, try sailing parallel to Sasquatch Provincial Park (keeping your cameras at the ready in case Big Foot makes an appearance) before arriving back in the Harrison Resort Marina.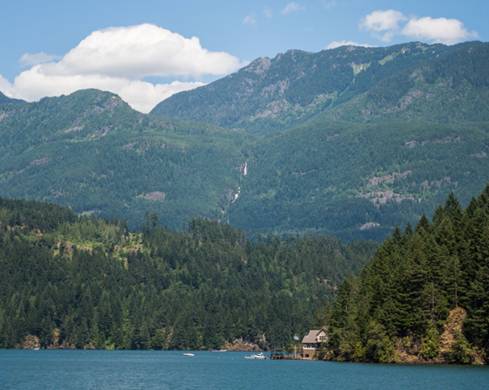 Irish Bay, Samuel Island – Finally, as the HUB Marine team boasts a distinguished Irishman in our midst, we have opted to include this "Irish" gem on our list. Nestled in the middle of the Gulf Islands, halfway between the Victoria International Marina and Vancouver is a teardrop anchorage that can accommodate all sizes of yachts. Irish Bay is located on the SW side of Samuel Island and insures good protection from even the strongest winter winds. Samuel Island is privately owned, so there is no going ashore, but if you are looking for a secluded anchorage with great holding and lots of swing room, then Irish Bay is a perfect choice.
Hungry for more? The complete media release for BC's top boating destinations on the more than 27,000 km coastline can be found here.
If you haven't insured your boat (or marine business) yet for the 2023 season, contact us for expert advice with top tier service, today.