Understanding Boat Insurance Coverages for Environmental Incidents
Liability coverage in boat insurance includes bodily injury and property damage coverage, safeguarding you if you're responsible for an accident that causes injury, death, or property damage. Some policies offer pollution liability coverage and wreck removal coverage, which covers costs associated with cleanup of pollutants, and removal of your boat, respectively. An essential coverage is the fuel spill liability coverage designed to address costs related to fuel spills.
Potential environmental damages and insurance mitigation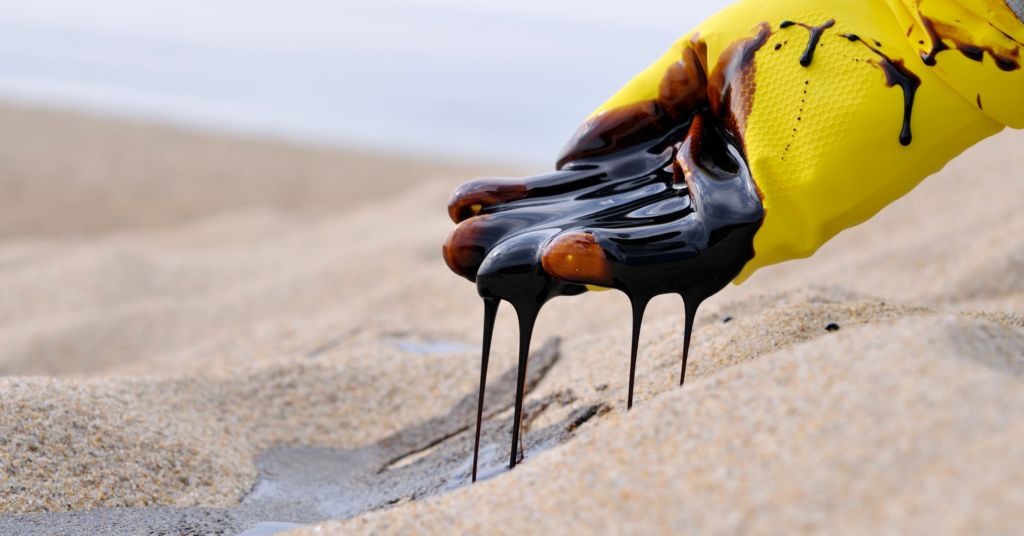 Boats can cause several kinds of environmental damage. These include oil and fuel spills, hull and structural damage, sewage and waste disposal, invasive species transport, and chemical and hazardous material spills. Apart from insurance, regular maintenance plays a vital role in preventing environmental damage. Learn more about how protecting your boat through maintenance can impact your insurance coverage. Insurance policies mitigate these risks by providing financial protection in covered incidents.
How does boat insurance respond to environmental damage claims?
Your insurer will work with your broker to take you through the steps of the claims process: report the incident, provide details, participate in the investigation, understand the coverage assessment, work with the adjuster's evaluation, facilitate cleanup and restoration, go through the claim settlement, and if necessary, the appeals process. To fully understand the claims process, it's helpful to know about the various coverages under boat insurance, including those for on-water and off-water risks. More information can be found in Navigating Boat Insurance: Coverage for On-Water and Off-Water Risks.
Features to Look for in an Insurance Policy for Full Coverage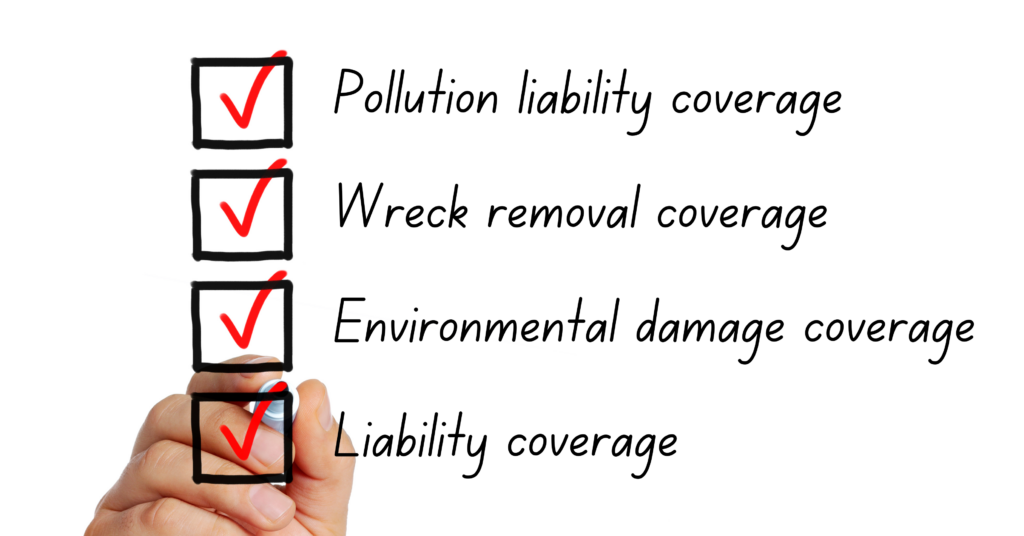 In seeking insurance for possible environmental damages, consider a policy that includes features like pollution liability coverage, wreck removal coverage, environmental damage coverage, liability coverage, legal defense costs coverage, comprehensive coverage, reasonably high coverage limits, low deductibles, emergency response coverage, emergency towing and assistance, and the right navigation limits. When seeking a policy with full environmental coverage, don't forget to consider towing and assistance features. For a more detailed understanding, check out our comprehensive guide to boat insurance and towing.
Restrictions and limitations in environmental damage claims
Boat insurance policies may have restrictions and limitations to be aware of when filing claims for environmental damage. Some common limitations include exclusions for certain pollutants, gradual pollution exclusions, navigational limits, maintenance and wear and tear policies, concealed damage policies, unseaworthiness clauses, intentional acts policies, government fines and penalties policies, and policy endorsements. It's important to be aware of how certain behaviors, like alcohol and drug use, can affect your insurance coverage. Gain further insight by reading about navigating the effects of alcohol and drug use on boat insurance.
Reducing premiums while ensuring comprehensive coverage
When looking to reduce your boat insurance premiums without compromising on comprehensive coverage for environmental damages, there are several strategies to consider. Some useful tips include taking boating safety courses, maintaining a clean driving record, bundling policies, installing safety devices, choosing a higher deductible, maintaining a good credit score, getting storage discounts, paying in full or setting up automatic payments, sticking with the same insurance provider, annual policy reviewing, choosing the right coverage limits, using your boat responsibly, and considering seasonal coverage.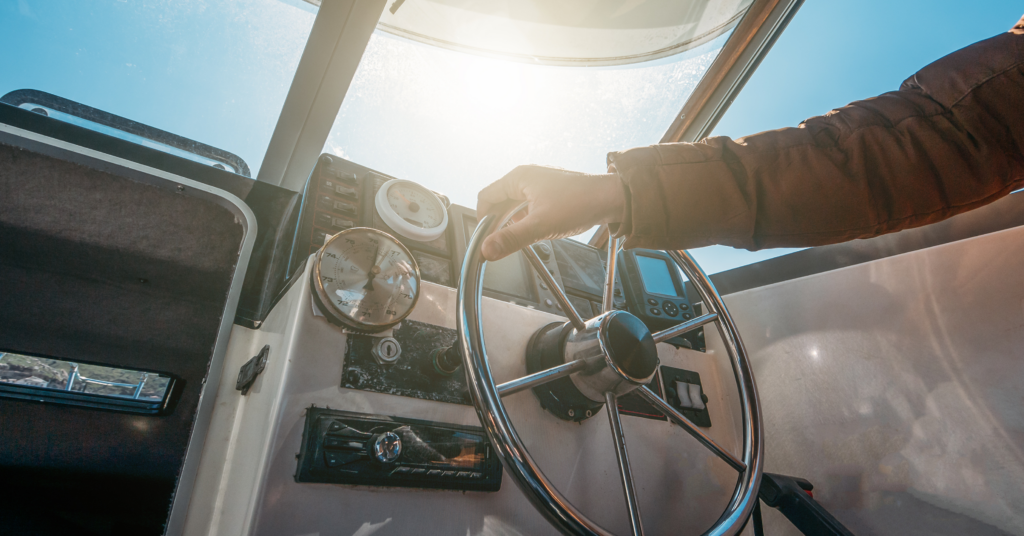 Understanding the relationship between boat insurance and environmental damage is essential for every boat owner. Ensuring you have the right coverage can help mitigate potential financial losses related to environmental incidents. It's always wise to understand any restrictions, limitations, and coverages in your policy and to explore ways to reduce insurance costs while maintaining comprehensive coverage. Your HUB Marine expert is happy to help find the right solution for your needs while helping you keep your costs down. For those new to boat ownership, it's vital to understand the intricacies of boat insurance and environmental responsibilities. Our article on navigating boat insurance for first-time boat owners can offer valuable guidance.
As a boat owner, understanding the nuances of boat insurance and how it protects you against environmental incidents is just the beginning. Whether you're navigating the waters for leisure or business, ensuring you have the right insurance coverage is paramount. If you operate in a commercial capacity, the stakes are even higher. That's why exploring specific insurance options tailored to your needs, like Commercial Marine Insurance, is crucial. This coverage not only safeguards your vessel and operations but also provides peace of mind in the unpredictable marine environment. Don't let unforeseen events leave you adrift. Learn more about our tailored Commercial Marine Insurance solutions and chart a course for secure, worry-free sailing.