A boat is an expensive asset and one that requires a significant investment in terms of time, money, and maintenance to ensure it remains in top condition. In addition to providing financial protection, maintaining your boat properly can have an impact on your insurance premiums. Keeping up with regular inspections and following normal maintenance procedures can make coverage more affordable, help you get the most out of your policy, and even help you avoid major losses and damages in the event of an incident on the water.
What Type of Maintenance is Most Important in Keeping My Boat and Its Insurance Coverage Safe?
If you want to protect your investment in both your boat and its insurance coverage, regular maintenance is essential. Here are some important maintenance duties to keep in mind:
Regular Inspections
It's always wise to conduct regular inspections of your boat throughout the boating season. At least once a month (or before each trip) perform a thorough assessment of the boat's critical components, such as the engine, steering system, fuel system, and onboard safety equipment. Look for signs of deterioration or malfunction and note any issues that may need attention.
Engine Maintenance
Regularly servicing the motor is paramount to reducing wear and tear and keeping it running smoothly. Follow the manufacturer's schedule for regular oil changes, filter replacements, inspection of gaskets and seals, and fluid levels. While servicing the motor, correct fueling procedures are vital. Learn about safe and efficient fueling procedures to ensure your engine runs smoothly.
Electrical System Checks
Inspect the electrical system components on board and check for loose connections, corroded wiring, frayed cables, and damaged insulation. Check your battery for leaks or damage and make sure it's securely mounted.
Safety Equipment
All necessary safety equipment should be inspected frequently for signs of damage or wear. Ensure each piece of safety gear is properly maintained, operable, and stored correctly. Make sure to stock extra items, such as flashlights, flares, life jackets, fire extinguishers, and first aid kits. Specific safety considerations may apply depending on your boating location. If you're boating on the West Coast, check out these boating safety tips.
Hull and Bottom Maintenance
Cleaning and inspecting the hull and bottom of the vessel regularly is key to preventing possible damage, avoiding costly repairs, and keeping performance up to par. Check for any signs of wear and tear, and maintain appropriate antifouling and/or paint surfaces.
Trailer Maintenance
A trailer is the only way to transport a boat to and from the water, so it's important to keep it in good condition. Check for worn tires and bearings, broken lights, loose wiring, and other signs of wear and tear as part of your routine maintenance.
Detailed Records
Keep detailed records of all maintenance, inspections, and repairs performed on the boat for future reference. This will come in handy when renewing the insurance policy or seeking reimbursement for a covered loss or damage.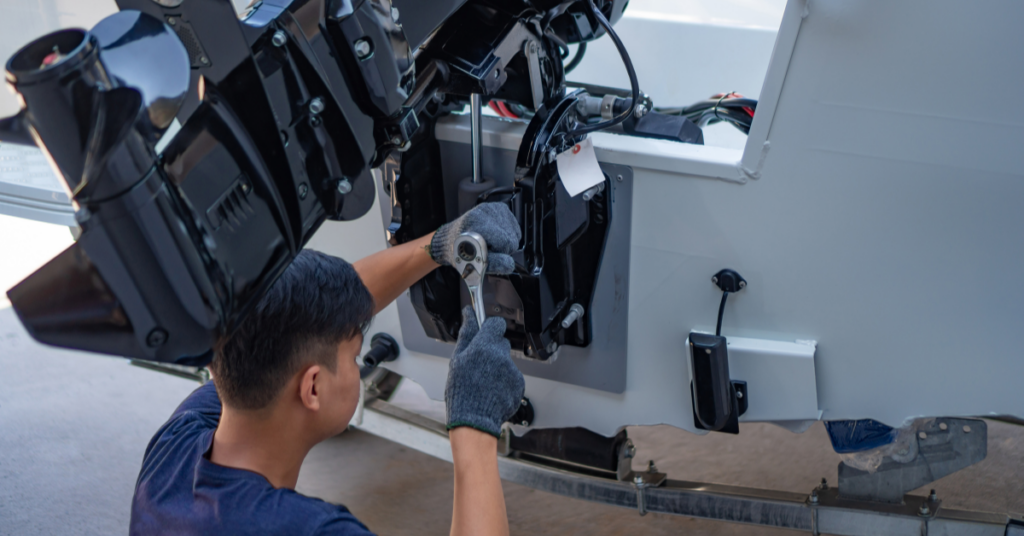 What Types of Boat Insurance Policies Are Available?
Having the right insurance policy in place is a crucial part of protecting your boat and its insurance coverage. Understanding the types of boat insurance policies is crucial in ensuring optimal coverage for both on-water and off-water risks. Learn more about how to navigate boat insurance here. When assessing the best type of boat insurance to suit your needs, there are a few options to consider:
Comprehensive/All-Risk Policy
This type of policy is the most common and provides the widest range of coverage available for boats. It covers the cost of repairing or replacing the boat due to theft, fire, storms, and other covered losses. As its name implies, a comprehensive/all-risk policy covers virtually every risk you would encounter while operating your boat.
Third-Party Liability Policy
Third-party liability insurance covers legal liabilities incurred by you if you cause injury or property damage to another person while operating your boat. It also keeps costs down in the event of a lawsuit, as the policy pays for defense expenses and settlements or judgments.
Agreed Value Policy
An agreed value policy insures your boat for its established value, regardless of depreciation. If you experience a total loss, you will receive the full amount of money stated in the policy without having to pay any additional deductible.
Actual Cash Value (ACV) Policy
An ACV policy covers the current market value of the boat at the time of a claim. This type of policy typically has lower premiums but subtracts what is known as the "depreciation rate" from the settlement amount if a total loss occurs.
Named Perils Policy
A named perils policy covers specific risks, such as explosion, hurricane, collision, theft, fire, or vandalism. This type of policy generally has lower premiums, but fewer coverage options than a comprehensive/all-risk policy.
Personal Effects Coverage
Personal effects coverage protects personal belongings kept on board, such as fishing gear, tools, electronics, clothing, and sporting equipment. This coverage kicks in if these items are damaged, lost, or stolen during a voyage.
Uninsured Boater Coverage
Uninsured boater coverage covers repair costs and medical bills if the other boater involved in a collision damages your boat and either has no insurance or not enough coverage.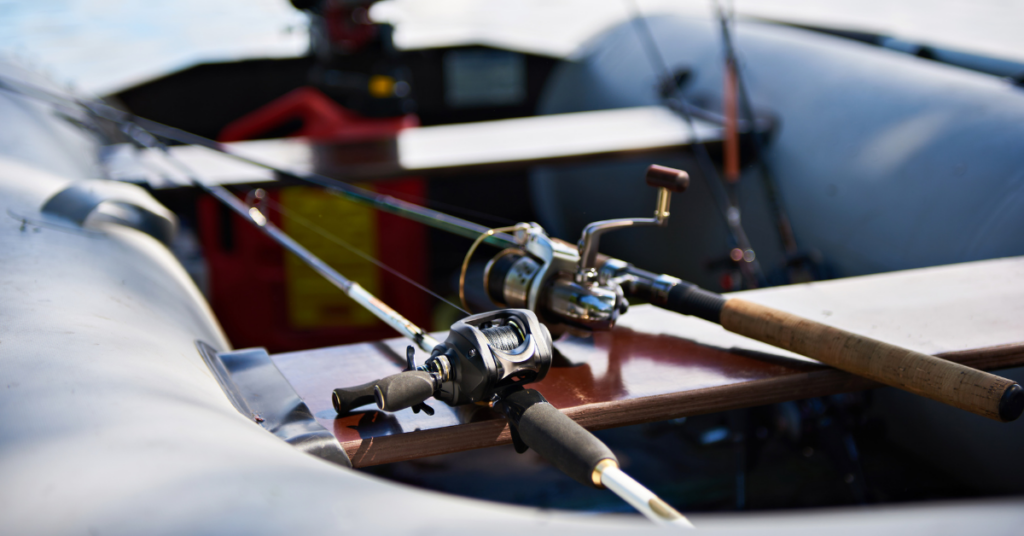 What Kinds of Damages and Liabilities Are Covered Under Boat Insurance Policies?
In general, boat insurance covers several types of damages and liabilities:
Medical Payments Coverage
Medical payments coverage compensates injured parties for medical treatment and related expenses due to an accident involving your boat, regardless of fault.
Physical Damage Coverage
Physical damage coverage is designed to cover physical damage to your boat caused by theft, vandalism, fire, storms, floods, and collisions. Repairs or replacement of the hull and permanent fixtures, as well as tackle, electronics, engines, and similar accessories, are typically included in the coverage.
Liability Coverage
Liability coverage pays for bodily injury or property damage caused by your boat while it is being operated, as well as legal fees associated with defending against a lawsuit.
Uninsured/Underinsured Boaters Coverage
If another boater collides with your boat and is either uninsured or underinsured, this coverage pays for bodily injury and property damage sustained by you.
Personal Property Coverage
Personal property coverage covers any personal items onboard the boat in the event of theft, vandalism, or destruction. Examples include fishing rods, tackle, tools, and electronics.
Emergency Towing and Assistance
This coverage helps cover the cost of emergency assistance services, such as towing and salvage, if your boat becomes disabled due to mechanical issues or other causes.
What Happens If I Don't Keep Up With My Boat Maintenance and Its Insurance Coverage?
Failing to properly maintain your boat and its insurance coverage can have several potential consequences. Here are some of the issues you could face:
Increased Risk of Accidents
Not maintaining your boat properly can increase the chances of accidents occurring on the water. This could lead to costly repairs, damaged property, or injuries to passengers or other boaters, which could cost you much more than the repair costs of regular maintenance.
Costly Repairs
Neglecting routine maintenance can cause greater wear and tear to the boat and its components, leading to costly repairs or replacements down the road.
Decreased Resale Value
If your boat doesn't look good or runs poorly, its resale value will decrease significantly. Failing to maintain the boat could cost you thousands of dollars in reduced value.
Insurance Coverage Issues
Most boat insurance companies require proof of regular maintenance to qualify for coverage or offer more favourable premiums. Failure to provide this evidence could result in higher premiums or difficulty obtaining proper coverage for your vessel.
Legal and Financial Implications
Boating without the appropriate level of insurance can leave you liable for large payouts in the event of an accident. Depending on the severity of the incident, you could be facing hefty fines, legal fees, and the cost of any damages or injuries.
How Often Should I Inspect My Boat and Its Insurance Coverage?
It's essential to inspect both your boat and its insurance coverage on a regular basis. Along with regular boat inspections, it's also crucial to review your insurance coverage. Find out how to choose the right boat insurance policy that aligns with your needs. Here are some tips to remember:
Boat Inspections
Perform a thorough pre-season inspection of the boat before the start of the boating season. Throughout the season, perform routine inspections at least once a month or before each trip. Focus on critical components, such as the engine, steering system, fuel system, and safety equipment.
Insurance Coverage Reviews
Review your boat's insurance coverage annually, verifying that terms, coverage limits, deductibles, and exclusions align with your current needs. Anytime you make significant changes to the boat (adding expensive equipment or upgrading its value), review your insurance coverage immediately. And remember to take the opportunity to review your insurance coverage when it's up for renewal.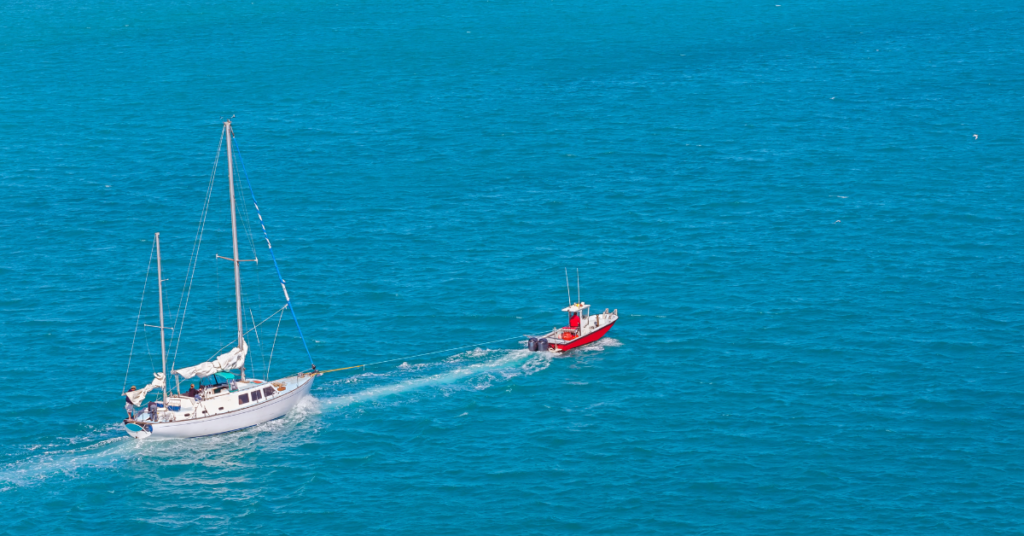 What Should I Do if I Experience a Loss or Damage to My Boat While on the Water?
If you experience a loss or damage to your boat while on the water, the most important thing to do is to assess the situation and ensure everyone's safety. Once everyone is safe, take the following steps:
Report and Document the Incident
Immediately report the incident to the proper authorities, such as harbor police, law enforcement, or your local Coast Guard station. Document the incident thoroughly with photos, diagrams, or video, if possible.
Secure the Vessel
Secure the vessel to prevent further damage or losses. This may involve towing or otherwise transporting the boat to a safer location.
Seek Professional Assistance
Seek professional assistance from a qualified mechanic or surveyor to assess the full extent of the damage and determine what repairs are needed.
Contact Your Insurance Company
Contact your insurance provider as soon as possible to discuss the incident, file a claim, and gather relevant documentation.
Arrange for Repairs
Depending on the extent of the damage, you may be able to repair the boat yourself or you may need to hire professionals. In either case, arrange for repairs as soon as possible.
In case of loss or damage due to theft or vandalism, it's important to understand the role of your insurance coverage. Read more about the role of boat insurance in theft and vandalism cases here.
Owning a boat comes with many responsibilities, including taking measures to protect your investment and its insurance coverage. Proper maintenance is essential in helping you get the most out of your boat and your insurance policy. Regular inspections, engine maintenance, electrical system checks, safety equipment upkeep, and hull and bottom cleaning are essential to ensuring your boat stays in top condition. Understanding the different types of boat insurance policies available is just as important, and knowing what kinds of damages and liabilities are covered under those policies can help you manage costs and keep financial losses to a minimum. Finally, if you do experience a loss or damage to your boat while on the water, contact your insurance company as soon as possible to assist with filing a claim. All these steps taken together help protect your boat and its insurance coverage in the long run.
We hope this article has provided some valuable insights to assist you in safeguarding your precious asset. It's important to note that the type of insurance you choose can make all the difference in protecting your boat and providing peace of mind. To further explore your options and find the perfect coverage, we invite you to read more about Marine Insurance on our site. We're here to help you navigate these waters and ensure your investment is well-protected for every voyage.